COTTAGES AND BUILDING LOTS ON LAKE MANITOBA
Making Lake Life Affordable
We are experiencing a great summer at Lake Manitoba! As the Beckville Beach development matures into a community of cottage owners, now is the best to time to buy high, dry lake front property! Beckville Beach has experienced a busy year. Several new cottages have been constructed, the community now has year round residents and a track record for safe, secure property is now firmly established.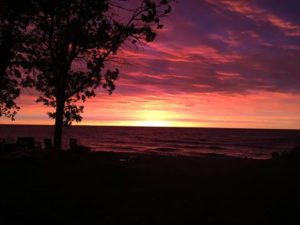 Options and selection are starting to become limited but lake front lots are still available with only 13 lots remain available, 1 "ready-to-finish" cabin is now ready with prices starting at $139,900 including land. This along with developer financing for both lots and cabins mean there is no better time to take advantage of great pricing and lock in your selection. The developer rental program has proved popular and there are opportunities for this summer, call to discuss what opportunities still exist.
Now is your chance to live at the lake with water, sand and lots of recreation opportunities just outside your front door! Experience all the Beckville Beach has to offer! Developer financing and no building time restrictions make the process easy and a small deposit assures you will get the lot or cabin you want. Call and find out how we can help "Make Lake Life Affordable" for you!
Go for a drive. Take a look.
Beckville Beach is a new year-round subdivision located on the West Shore of Lake Manitoba. Situated just North of Amaranth off of Highway #50 – Beckville Beach is only a short two hour drive North West of Winnipeg. Featuring wide open lake views, sandy beaches, breathtaking scenery, a quiet atmosphere, large lots and no building time restrictions. Beckville Beach is a once in a lifetime opportunity to build your dream home or cottage.
Margaret Bruce Beach, Halls Beach, Amaranth, Alonsa, and Silver Ridge are close by and all contain beaches, restaurants, grocery stores, convenience stores, and gas stations.